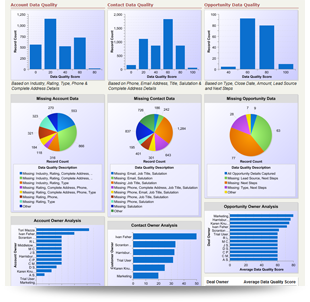 Analytics, Reports, Dashboards and Forecasts help you make intelligent business choices. Apply real-time facts that enable and empower your team to exceed expectations.
Real Time Business Intelligence - Information When You Need It - Now!
Current information results in maximum benefits. Use metrics as it is happening. Micro and macro views featured. View the big picture then drill down for detailed individual customer history. See one location, department, zone or many globally. We develop powerful analytics for marketing, sales and support visibility. Build sustainability with improved forecasting and trend analysis.
Analytics- Separate Important Information from Noise
Easily see your whole business with visual statistics. Drill down to view relevant information that helps you and your team do their job more efficiently. Track your overall performance.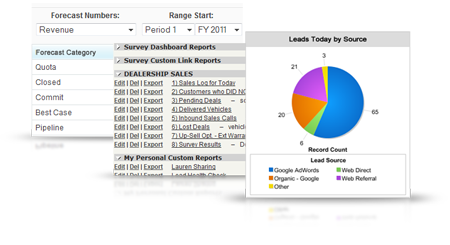 Salesforce Reports
Create powerful but intuitive reports that help your sales and customer service teams perform more efficiently. Customer objections, call lists, did not buy, all decision makers unavailable, sales reports, team reports, are just a few reports that can enable your marketing and sales.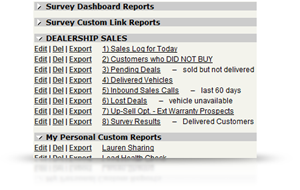 Salesforce Dashboards
Create dashboards that let you see the strengths and weaknesses of your business at a glance. Spend time fixing problems not trying to find them.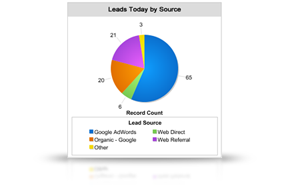 Salesforce Forecasting
Develop dashboards and reports that simplify managing performance and reaching your goals. Our systems are proactive identifying stuck opportunities and suggesting ways to close more deals. Easily see where you are and where you are going. Identify trends while there is still time to correct the course.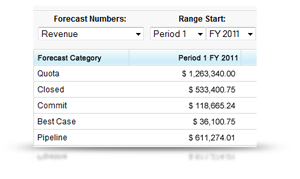 Features
Close New Sales
Lower Expenses
Increase Performance
Identify Trends
Leverage Cross-Sell
Control Up-Sell
Measure Results
Improve Accountability
And More
See how your business performs anytime from anywhere, quickly.
Custom Report Building
Dashboard Creation
Forecasting Setup and Training
Data Cleansing