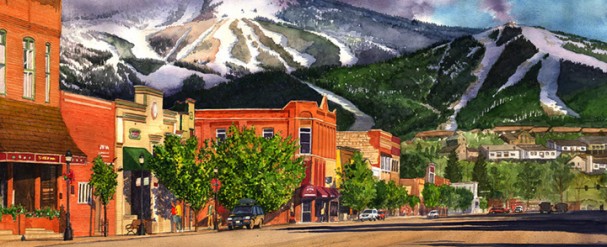 Many in Steamboat Springs, a resort town in Colorado believed that they had a friendly town. When customers were asked: "How likely is it that you would recommend us to a friend or colleague?" The results were at 70%. Clearly, many guests were unhappy with their customer experience.
When looking deeper into the results, there seemed to be negative responses about the service at local businesses. Because Colorado is so competitive for tourist revenue, Steamboat Springs realized they needed to differentiate themselves.
Tom Kern, chief executive of the Steamboat Springs Chamber Resort Association, along with business owners, decided to provide the entire town customer service training. A consultant Ed Eppley, was hired to help businesses better connect with customers.
Engage customers in conversations, to learn about their needs and likes, then suggest services to fit their needs based on what was learned
Provide personal and engaging service
Connect with customers in a friendly manner which is less like work
Grumpy behavior can be changed (Disney may disagree, since they ask all potential employees: Are you friendly?)
Walk a lost guest to a location, instead of just pointing
These small gestures can have huge effects in exceeding customer expectations. What these businesses are learning is that a positive customer experience is more than a tag line.
Mr. Eppley, the consultant taught a simple but effective method to establish commonality with customers. The system is based on 5 questions.
Where are you from?
What do you do?
Where did you go to school?
Where do you travel?
What are your hobbies?
The goal is to improve the customer's experience. We want customers to be loyal and refer their friends. Simply we want a onetime customer to become a customer for life.
Having the right conversation can build a warm customer experience. A car salesperson can discuss the merits and features of the vehicle and also connect on a personal level talking about fishing or golf. Customers should like the person that is selling them stuff.
One of the biggest obstacles, implementing this program was convincing businesses that they needed the training. Although this is common sense, change is hard.
The 5 questions above go a long way to establish personal relationships. Virtually any business can train their team to be more effective with this simple method.