Customer feedback is vital to the long-term development of your business. It gives you insight into customers' perceptions of your business and your products, and it can alert you to potential problems. Used properly, customer feedback can help you develop products that meet customers' real needs, and offer a standard of service that builds customers for life.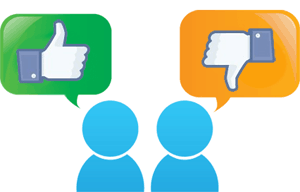 1. Capture Opinions When They are Fresh
The challenge is to obtain feedback at the right moment, when customers have just experienced a service, then translate the feedback into information you and your team can act on. Survey techniques using mobile applications are changing the way businesses acquire feedback and providing them with data in real time so they can respond immediately to service issues or business opportunities.
2. Make it Convenient for Customers
Auto centers, for example, can offer their customers the opportunity to complete a short survey on a tablet or other mobile device, when they hand back the car after a service or repair.
Compare the immediacy and convenience of that technique with telephone or email surveys that reach the customer some time after their experience. They may have forgotten the experience or have no motivation to respond. A traditional feedback card given to a customer is easy to forget or discard. The immediate feedback from a mobile device, in contrast, captures an accurate response and is available for action.
3. Report and Respond
The response from mobile devices can be transmitted immediately to a data center where it can be analyzed and converted to a report. Within a very short time, you could have information that highlights potential problems with the quality of service or other customer concerns. A quick call to customers who have experienced problems can often help to limit potential damage and rebuild relationships.
4. Focus on Feedback that Matters
To make even better use of the feedback, you should focus on the opinions of the customers who provide midrange to lowest ratings. On a scale of ten, they might give a score of two or less, or as high as eight. These customers require immediate intervention to fix any small issues before they escalate and you risk losing that customer. Those clients providing lower scores will appreciate your quick response to solve their issues.
Every customer should be thanked for their business. Every customer surveyed must be asked for ways that you can improve your service.
Even customers who deliver a score of 10 will appreciate your interest in their opinion. These clients will also realize that you are not taking their business for granted.
5. Follow-up Feedback
By following-up quickly and asking customers at the low end of the scale a further question, you can gain valuable additional insights. The question might take the form, "what one action should we take that would encourage you to recommend our service?"
The response from dissatisfied customers can help identify and resolve serious issues that are critical to the long-term success of your business. The follow-up question also demonstrates that you are prepared to listen and respond to criticism.
6. Create Advocates
By engaging customers who are already passionate about your product or service with that additional question, you can turn them into advocates who attract other customers. It can also strengthen relationships even further and create loyal customers for life.