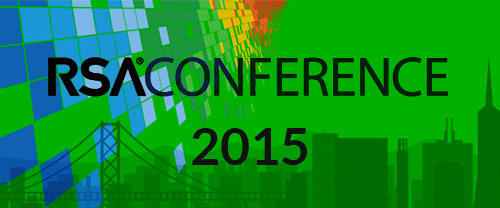 RSA Conference is an annual event aimed at information technology (IT) security professionals from countries around the world. The organizers hold events in North America, Asia, the Middle East and Europe, attracting over 30,000 participants a year, with many returning year after year. The key to attracting customers for life for this event is the quality of content and the collegiate atmosphere during the conference, according to the organizers.
Quality content represents value to the customer
For busy IT security professionals, a visit to a conference like this can take almost a week of their time away from work. The conference itself lasts three days and delegates must add on additional time for travelling to and from the venue. To justify the time and cost of participation, the event must represent excellent value for money particularly when corporate travelling budgets are tight.
RSA Conference positions itself as a unique learning experience and a one-stop shop for all IT security information needs. This positioning is important because the conference competes for the same audience against online learning resources and other IT security events. It wants to be recognized as a not-to-be-missed event.
To deliver the promise, the conference offers delegates a choice of 100 keynote presentations with high-caliber speakers, sessions on different learning tracks and sessions for special interest groups, as well as an exhibition that attracts leading vendors to the IT security industry. The wide choice of quality content gives delegates the opportunity to create their own tailor-made agenda to cover the areas of security that are most important to their organization.
A collegiate atmosphere builds relationships and loyalty
RSA Conference attracts a wide range of IT security professionals from senior executives to IT managers, developers and consultants. Some work for large corporations in internal IT departments, while others are independent specialists or members of IT or security consultancies. There is also a broad range of interests, including people responsible for compliance, security policy or implementing security systems.
The organizers build on this community of knowledge by encouraging networking and collaboration during the conference. They organize social events before the conference starts for returning delegates and set up special interest groups to share information and experience. This approach helps to build what the organizers describe as a "collegiate atmosphere" that provides a welcoming environment for delegates. Communications before and after the conference help to reinforce this perception and build delegates' commitment to return to future events.
LoyaltyPlus members who have attended for many years receive special treatment and privileges at the conference, including fast-track registration and access to sessions, use of a hospitality lounge and the services of a conference representative.
Satisfied customers return
The organizers aim to give delegates the information and motivation they need to implement change when they return to their own business. This can help them enhance their own career prospects and creates high levels of customer satisfaction, giving RSA Conference the opportunity to create customers for life.