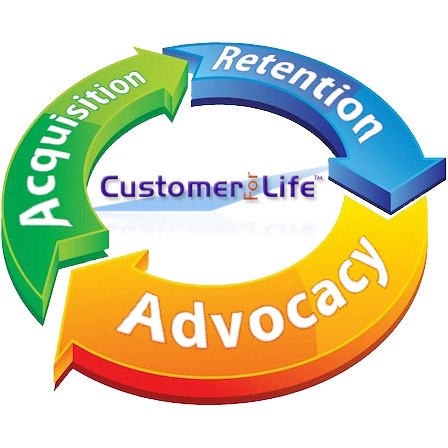 Customers can now switch easily
In the UK, legislation in September 2013 has made the switching process even easier. UK banks must now complete the transfer within seven days, instead of the former process, which could take 30 days or more.
That change has encouraged many customers to overcome the inertia caused by a complex, lengthy switching process. In the twelve months following the legislation, the UK Payments Council reported that 1.2 million customers switched current accounts, an increase of 22 percent over the previous year.
New rivals emerging
Banks don't just face competition for footloose customers from their traditional rivals. The news that Walmart was entering the US banking scene in 2014 gave established banks an unwelcome challenge. The continuing growth of telephone, Internet and mobile banking services mean banks can no longer rely on personal contact with customers visiting a branch for their transactions.
Recognizing customers' changing needs
So, how can banks retain customers for life, when it's now so easy to move? One approach is lifecycle based – a portfolio of services that align with customers' changing needs through their life.
In the personal banking sector, the relationship might begin with a checking account when the customer gets their first pay check. The customer might need a mortgage for their first home, loans for car purchase, family vacations or home improvements. Later, banks can target empty nesters who are looking for advice on investments or retirement plans. With high net worth customers, banks can add an additional level of value by offering the services of a personal banker of investment advisor.
By using customer relationship management (CRM) systems to track their customers' circumstances and preferences, banks can identify opportunities to offer the next level of services and meet their customers' changing needs.
Building stronger long-term business relationships
There are similar opportunities in business banking. Small businesses and startups may require a small range of basic services, including loans, credit lines, payment and deposit services as well as insurance.
As the business grows, the range of services could change to include business development loans, invoice factoring, leasing, investment financing, electronic banking, treasury services and international financial services.
Personal relationships are more important in the business sector and banks appoint business managers to meet their customers, find out more about their operations and recommend financial services in line with changing needs.
Focus on customers for life
Products linked to customers' lifecycles give banks the opportunity to grow revenue and strengthen relationships with customers. However, unless the banks treat their customers as "customers for life" and look at their business with a degree of continuity, they will lose the incremental opportunities to other financial institutions.